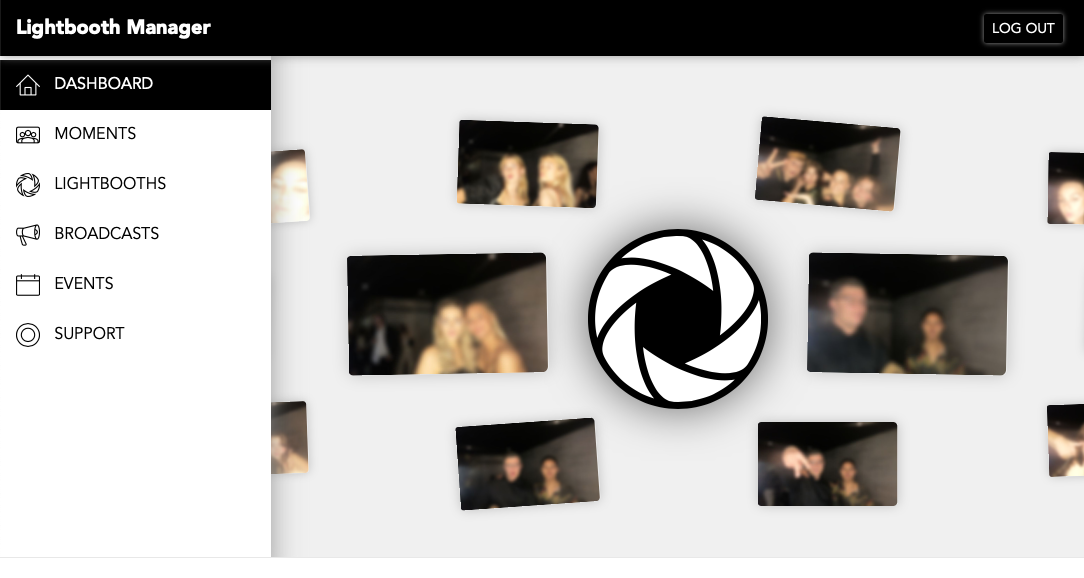 When you open Lightbooth Manager, you are greeted with an overview of the most popular moments taken recently.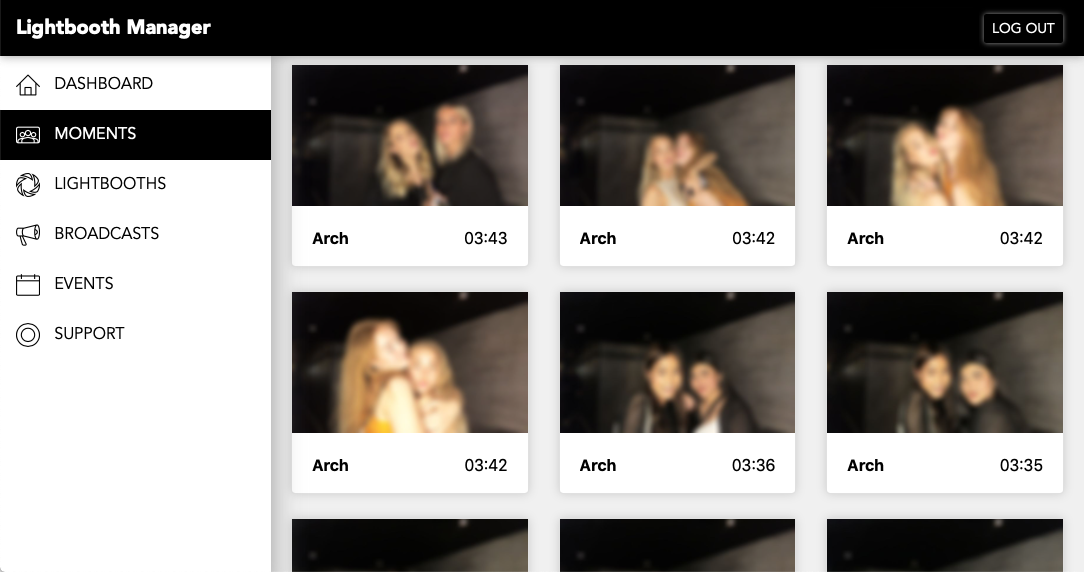 Preview recent moments at any of your venues to get a glimpse of what is going on.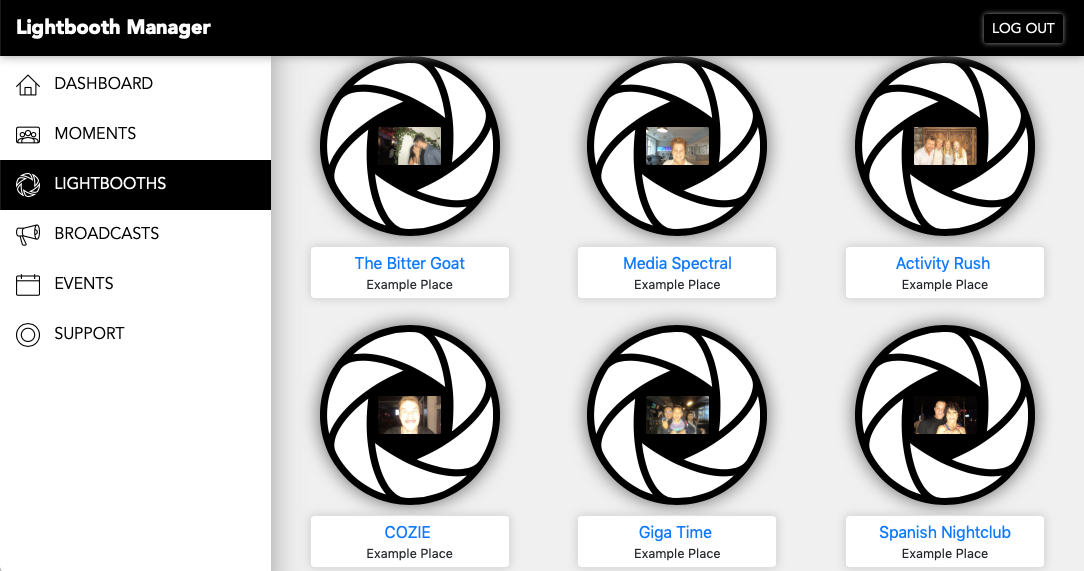 Select any Lightbooth to configure its branding, brightness, or social media parameters.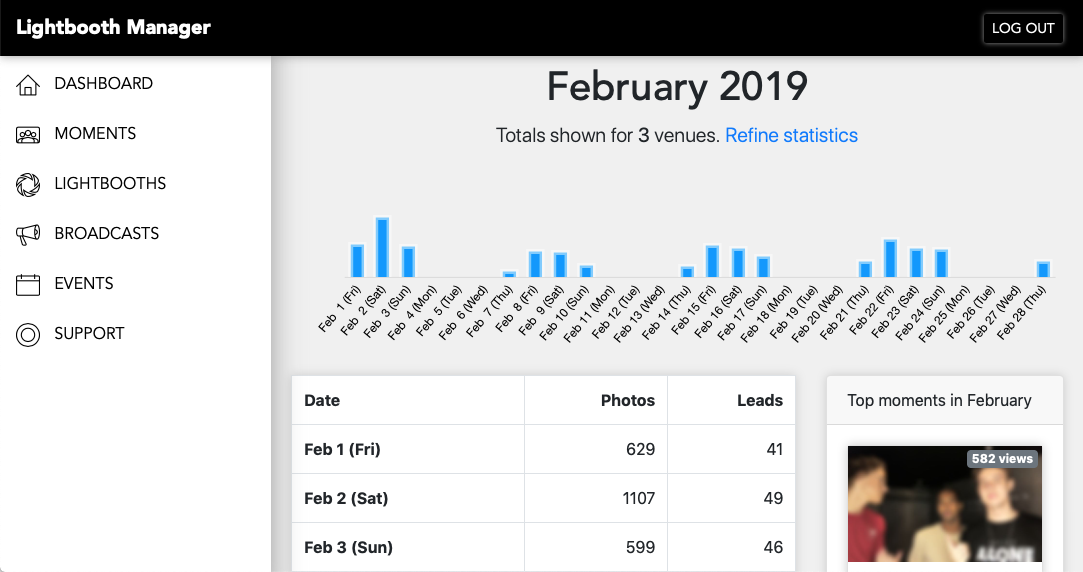 View statistics for any month for one or more venues.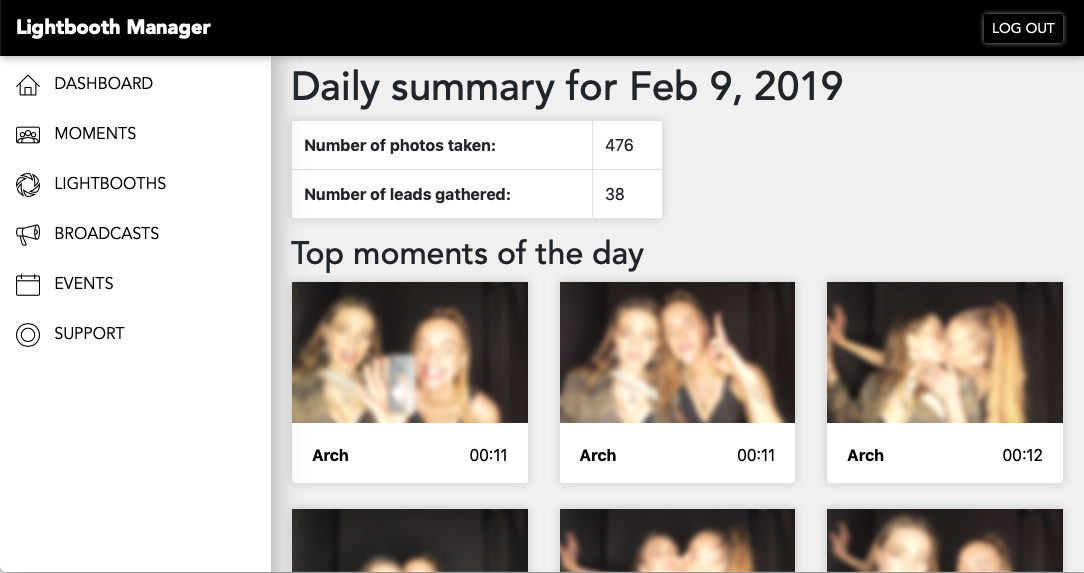 Zoom in on a given day to get detailed information.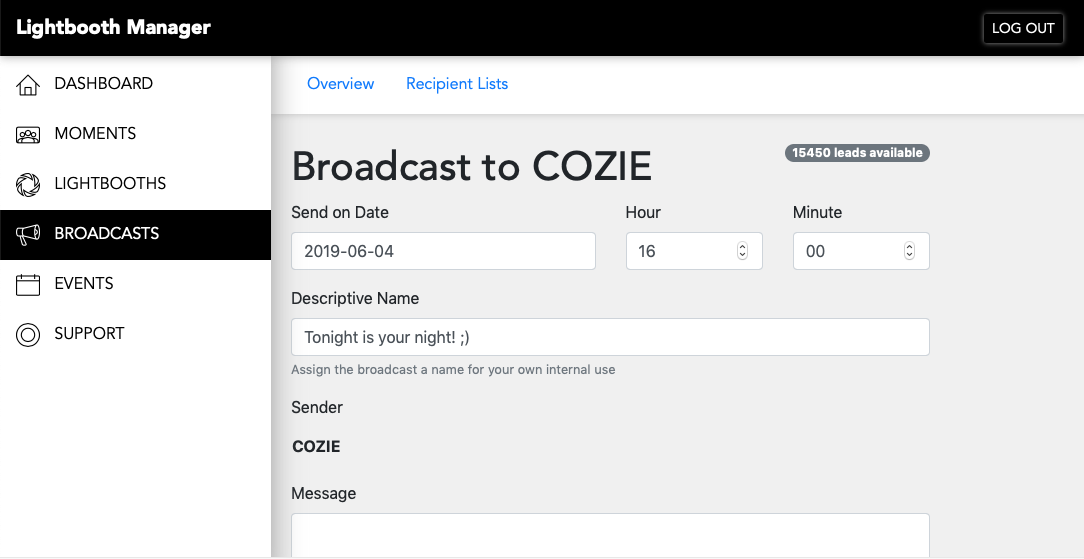 Create a broadcast campaign and schedule it for later delivery.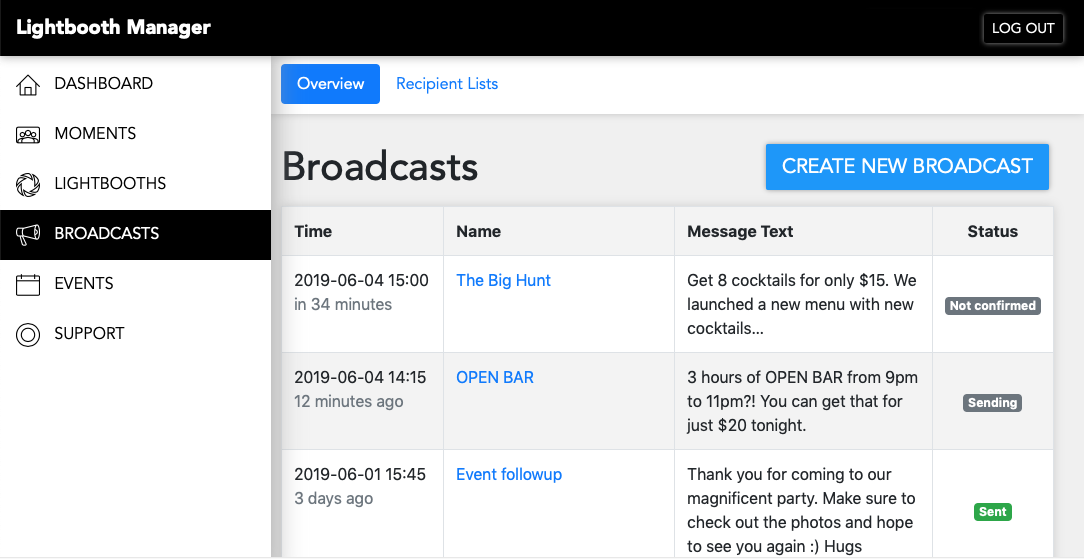 You can check the list of broadcasts to see which are waiting to be sent, or to browse already delivered broadcasts.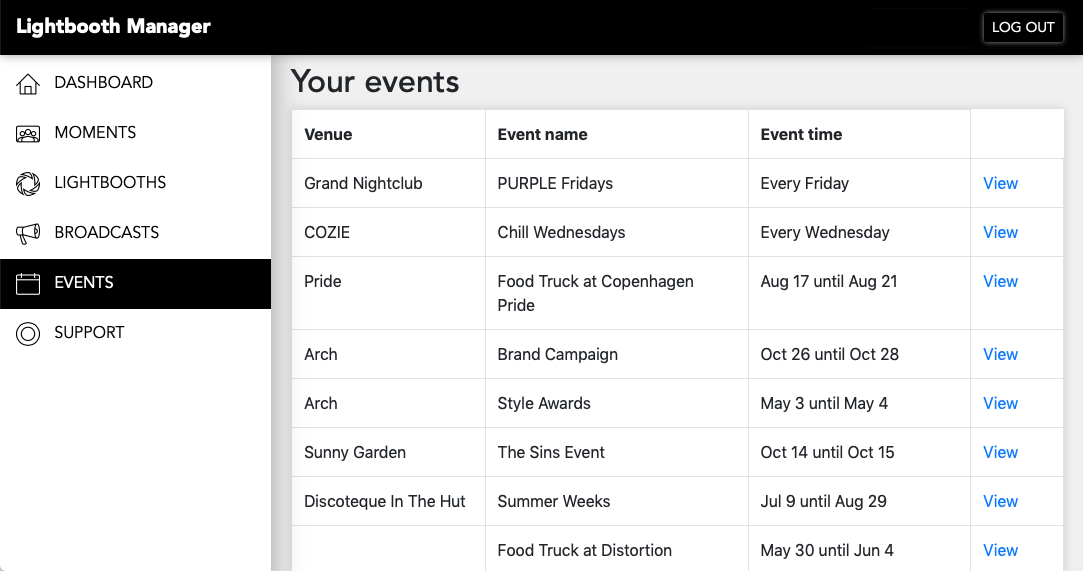 Create custom events that alter the configuration of your Lightbooth during specific periods.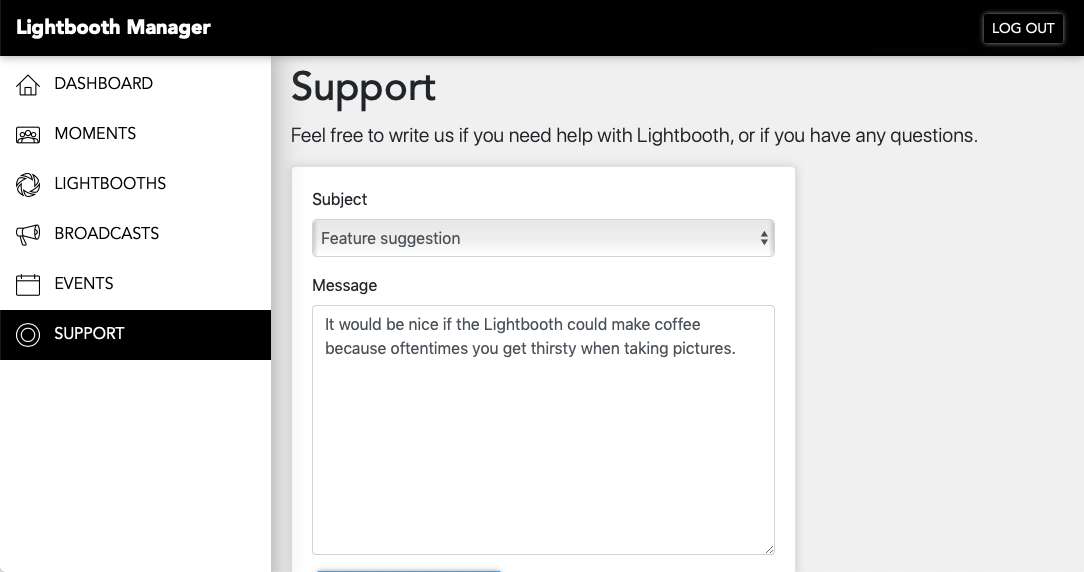 If you need help, it's always just a click away.